10 Years of successful partnership!
Claranor has begun his collaboration with LOEHRKE in 2010. LOEHRKE is a full-service provider and well-known company for modern hygienic solutions; a family-owned medium-sized enterprise located in Lübeck, Northern Germany.
LOEHRKE is for Claranor a reliable partner of the global food and beverage industry since 1984, recognized on a great number of international projects for their experience and know-how.
The collaboration with Claranor allows LOEHRKE to offer their customers a step further on the filling line hygiene : giving the opportunity to provide sustainable solutions to decontaminate packaging well fitting to the LOEHRKE mission: "solutions for a cleaner future".
The story began on an Apfelschorle filling line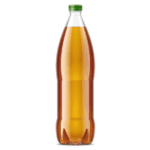 The Claranor-LOEHRKE collaboration began in 2010. Claranor wanted to sell a pulsed light decontaminating equipment to a large beverage player in Germany. And LOEHRKE introduced Claranor to this client he knew very well to ensure the hygiene of its production lines.
The aim of the project was to decontaminate the packaging of this low carbonated product without using chemicals.
Packaging to treat: plastic sport and flat caps.
Since then, 87 Pulsed light sterilization units have been sold with the LOEHRKE team worldwide, including
43 cap sterilization units installed in Germany.
Fruitful collaboration with the most famous german OEMs
For decades LOEHRKE has been a regular partner of equipment manufacturers in the beverage industry to supply the hygiene systems for filling lines. The pulsed light through LOEHRKE allows Claranor to collaborate with a trusted partner recognized for its expertise and reliability, with deliveries all over the world.
79 cap & preform and 8 cup sterilization units have been integrated on industrial filling lines.
Industrial Pulsed light sterilization solution and microbiological expertise from Claranor offers equipment manufacturers the ability to integrate into their portfolio sustainable alternative packaging decontamination.
Thus allowing them to address new industrial customer needs that want to adopt green manufacturing processes.
Success stories with German beverage leaders
VILSA: A COST-EFFICIENT ALTERNATIVE TO PERACETIC ACID BATHS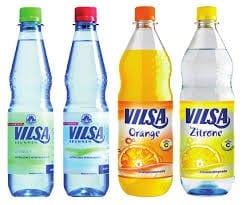 Vilsa Brunnen is a mineral well company based in the south of Bremen with a turnover of 103 Mio USD.
In 2012, LOEHRKE had to carry out a complete hygienic retrofit for a production line for Vilsa using products with low chemical impact; He recommended the use of Claranor pulsed light for the decontamination of caps.
To preserve the premium quality of their sensitive products during all the shelf-life, Vilsa sterilizes their closures.
Until the end of 2012, the caps decontamination treatment was done with PES. Running costs were high, maintenance expensive and limited freedom in the choice of the closure due to the use of lubricant made necessary because of the use of caps with firm sealing. Vilsa Brunnen was looking for a new sterilization process. LOEHRKE presented the Claranor Cap sterilization equipment.
Since then it's 5 filling lines that have been equipped with the Pulsed light treatment.
Main advantages highlighted by Vilsa:
Efficiency: >4.3 log red of the A. brasiliensis, Fraunhofer Institut
No sensory impact on the product compared to Peracetic acid baths process
Yearly costs much lower than peracetic acid baths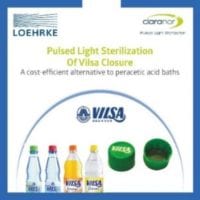 FOR WATER AND SWEET DRINKS GERMAN LEADERS
With these beverage manufacturers, LOEHRKE has implemented a global hygiene concept for production lines. And recommended the use of Claranor pulsed light for the sterilization of packaging: caps and neck of preforms.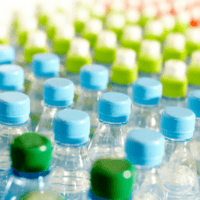 Sport and flat caps on 9 sensitives beverage and water filling lines, are treated by Claranor Pulsed light Cap decontamination equipment to protect the high quality of their products.
Water filling lines :
25 000 bph on retrofit line & 56 000 bph new line
After successful integration on a soft drink bottling line, our first German customer decided to integrate a Claranor pulsed light cap sterilization unit on their water bottled filling lines.
Retrofit and new lines have been equipped with Claranor cap sterilization units – on simple or double chutes, for medium and high-speed lines up to 36 000 bph.
The last Cap unit delivered in 2019 is one for the treatment of cap metal – cap diameter : 32.8 mm x 17.4 mm, on a new line with a medium speed of 36 000 bph to protect a mineral water spritzer.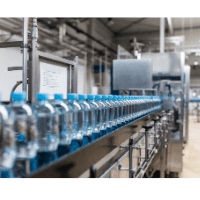 Since 2010, 9 Claranor caps sterilization units are running in 3 different plants of the group.
Sustainability is consistently implemented in this company in all areas and processes, Claranor Pulsed Light sterilization offers an efficient alternative to chemical solutions.
FOR PURE NATURAL SPRING WATER: PROTECT THE WELL AND THE PRIVILEGED ENVIRONMENT FROM CHEMICALS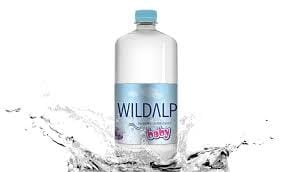 Located in the heart of the Alps in Austria, Wildalp is an entirely natural brand of untreated water. Its premium quality is based on the purity of its source. In order to preserve the purity of the water, the water is bottled directly at the source, allowing it to conserve its origin, its natural energy and its unique characteristics developed during its long journey in the Alps.
In 2014, Wildalpen launched a range of drinks dedicated to children based on natural spring water and worked on a new dedicated closure with Aptar. Chemical sterilization of the closure was unthinkable given the natural environment and the particularly sensitive target: young children.
As Stefan C. Hacker, Managing Director of Wildalpen Wasserverwertyngs Gmbh explains,

"Claranor pulsed light helped us create the product with these sport caps. The sterilization of the cap by pulsed light guarantees a high level of product safety and avoids sensory impacts on the product itself. The process is clean, and the reduced annual costs are a real advantage. We are fully satisfied with our solution."
More recently, LOEHRKE built collaboration with major German dairy manufacturers
The last one, in 2020, a big worldwide player of the dairy market integrated a Claranor Cup decontamination equipment on a 9 strokes cup filling line to protect their innovative premium dairy alternative dessert.
This unit installed in Germany is the 9th ordered by this customer and always to address the mould issue faced with their sensitive products. For their premium product :
chemical is not an option to prevent any risk of chemical residue
and UV middle pressure process are not either.
UV MP proved after long tests run that they were not efficient at all to protect the product from mould issue.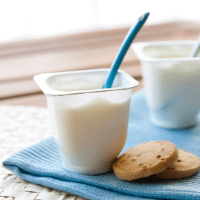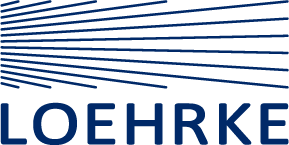 Solutions for a cleaner future
Your expert contacts on the German market