SINCE 2004, CLARANOR HAS BEEN PROVIDING PULSED LIGHT STERILIZATION SOLUTIONS
THAT CONVERGE ECOLOGY AND ECONOMY
The Pulsed light value proposition
Extensive independent research and efficacy testing have demonstrated that pulsed light sterilization offers an alternative to chemical disinfection for the food and biological industries.
To industrialize its process, Claranor has focused on the disinfection of packaging for beverages and dairy products.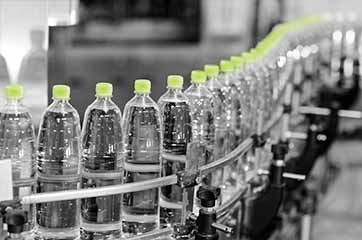 Claranor in the food industry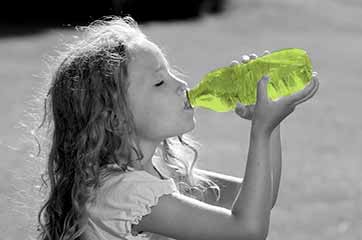 Chosen today by the main equipment manufacturers, Claranor decontamination equipment is now present in the largest industrial groups.
In 2022, 600 packaging sterilization machines are running worldwide in the beverage, dairy, plant-based, sauces and cosmetic industries.
Since 2018 in the pharmaceutical and cosmetics industry
Claranor has developed recognized expertise:
In packaging microbiology (inoculation, decontamination tests)
In industrialization (adaptation of a machine to a production line to meet a decontamination need).
These capabilities are now attracting pharmaceutical and cosmetics manufacturers. From 2019, decontamination applications developed in these sectors, including syringe trays, single-dose vials, and decontamination tunnels, are in commercial production.
And since 2020 in the reuse and bulk packaging industry
Consumers are now looking for more sustainable packaging solutions. To support manufacturers, supermarkets, and independent shops in the reuse process, Claranor has been designing decontamination solutions for reusable packaging since 2020. Claranor is thus part of the Zero Waste movement with two innovative packaging sterilization modules, Ste'Refill® Bottle and Ste'Refill® Tray.
Understand our customers' needs through their business knowledge
Adapt our sterilization solutions
Make our customers self-sufficient in the use of our decontamination machines
Be close to our customers and reactive to deal with their requests.
Ensuring an international presence and culture for fast service and a better understanding of your needs
Have an ethical approach: clean sterilization technology that respects your product, consumers, operators, and the environment. Our sterilization solution has been labeled as one of the 1000 efficient solutions for the climate by the Solar Impulse Foundation. Our Claranor premises meet the standards and criteria for eco-responsible buildings (Mediterranean sustainable building standards BDM).
We create and provide our customers in the bio-industries with efficient and adapted sterilization solutions that preserve health and natural resources. This mission gives meaning to our work, and leads us to seek coherence and high standards in our actions, practices and organization.
We are convinced that the attention paid to each person is fundamental to the life and dynamism of the company, whether they are employees, customers, suppliers or other partners. By giving everyone the opportunity to develop their talents, we create the right conditions to strengthen our capacity for conviction and conquest. 200
industrial customers 50
equipment manufacturers 150
microbiological tests per year 14
patents 1.5 kW
to decontaminate
90 000 caps per hour
2023
42 PEOPLE ON AVIGNON SITE
Claranor integrates UV technology to complete its decontamination offer
6 machines installed for bag, big-bag and scoop cap
PERFIFEM PRIZE IN THE "ECOLOGICAL TRANSITION" CATEGORY
Claranor "passe-plat" developed for ARECO for the decontamination of reusable containers in shops, as part of the re-use initiative.
LAUNCH OF A DEDICATED STERILISATION SOLUTION FOR DRINKS CANS
2022
45 PEOPLE ON AVIGNON SITE
Construction of a new business and headquarters building, in line with our values
BDM French certification for Mediterranean Sustainable Building – Silver,
Move-in January
Launch of solutions dedicated to the decontamination of Bag, Big Bag, plastic bin … for the food industry
Decontamination Tunnel and Panel
Launch of Pass box and Clean zone Transfer system for the pharma industry
2021
40 PEOPLE IN AVIGNON SITE
Launch of solutions dedicated to the REUSE AND BULK INDUSTRY,
Ste'Refill® Bottle and Ste'Refill® Tray
2020
38 PEOPLE AT THE AVIGNON SITE
Launch of a solution dedicated to CONCENTRATED SUGAR MILK,
metal can and can-end decontamination
Launch of the CLARANOR CASSETTE,
a standard module for sterilizing cups and lids
2019
30 PEOPLE IN AVIGNON SITE
A network of distributors and agents ensuring a worldwide presence.
1ST EQUIPMENT TO THE COSMETIC SECTOR
Single-dose bottle, decontamination tunnel
2018
1ST EQUIPMENT DEDICATED TO THE PHARMACEUTICAL SECTOR
Decontaminating unit for serynge tub – Steriline RTDS2
1st equipment installed for the STICK PACK decontamination
Launch of INFANT MILK POWDER PACKAGING
decontamination can, can-end, spoon-cap
2017
1ST EQUIPMENT INSTALLED FOR HDPE BOTTLE NECK STERILISATION ON INDUSTRIAL LINE
Dairy products ESL 60 days
50 machines delivered
2016
INSTALLATION OF THE 1ST EQUIPMENT CLARANOR ESSENTIAL®,
Equipment for cap sterilization dedicated to medium speed lines
2015
25 PEOPLE
INSTALLATION OF THE 1ST EQUIPMENT CLARANOR Puls'Combi FS®
Cup & Foil sterilization solution
2014
installation of the 1st equipment Claranor PULS'FULL CAP®
Sterilization solution for ESL < 90 days products
Internal & external cap sterilization
2013
1ST EQUIPMENT INSTALLED FOR PREFORM NECK STERILISATION ON INDUSTRIAL LINE
100th equipment delivery
Customer service department creation: existing machine park management & maintenance
2010
17 PEOPLE
Company relocation to Avignon (84)
2009
1ST PREFORMED CUP decontaminating equipment
Strategic focus on packaging decontamination
2008
MICROBIOLOGICAL LABORATORY
Start of our collaboration with the INRA and the Fraunhofer Institutes
2006
1ST CAP DECONTAMINATING EQUIPMENT INSTALLED
Nestlé Waters Contrex France
2005/2008
PROSPECTION
on different markets, food and biomedical
2004
CREATION
of Claranor company by François Cazalas
Since its creation in October 2004, the company has been the subject of four rounds of financing (April 2005, September 2006, December 2009 and April 2012).
Claranor is a limited company with a Management Board and Supervisory Board.
Composition of the Management Board
Christophe Riedel, CEO
Bertrand Signoret, Chief Financial Officer