HEALTH AND WELLNESS DRIVE THE GREEK DAIRY MARKET
The greek dairy market is of 3.388 m US$. Among this: cheese represents 51%, followed by milk 25%, yoghurt 17%, powdered milk 3%, butter and cream 2%. As everywhere in the world, dairy manufacturers invest in health and wellness positined products such as: kefir, sour milk products. Alternatives to cow's milk are expanding: goat milk, cheese, yoghurt and in Greece, it's just the beginning of plant-based products. (source Statista 2020)
Those new products are very sensitive and consequently, packaging sterilization is requested to protect the quality.
Already 3 Claranor units are running on the Greek dairy market.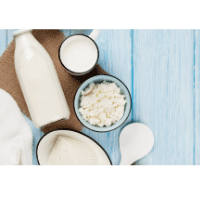 2010, in a famous dairy specialized in traditional greek cheese
It was in 2010 that Claranor started working in Greece with this major dairy. This dairy manufactures high-quality products that meet the dietary needs of our customers: healthy products, quality and above all authentic Greek. The project was to decontaminate a 38 mm Corvaglia cap without chemicals on a new Kefir production line. The decontamination level requested was of 3 log reduction on Aspergillus brasiliensis. The Claranor pulsed light sterilization unit installed on the production line achieves the decontamination level in only one flash and follows the speed rate of the line 18 000 bph.
Our customer is fully satisfied with the Claranor Pulsed light solution offering high level of sterilization without any risk of product alteration due to chemical residue in the packaging.
2016, in a leading dairy company in the south of Greece
In 2016, a famous dairy whose aims is to provide high quality and innovative products with a Greek "character", installed a Claranor Pulsed light cap sterilization equipment on their new production line.
The product to protect is a fermented milk.
The cap to decontaminate is a plastic screw cap of 38 mm. The speed line rate is : 18 000 bph.
The decontamination is needed to ensure the 50 days storage.
The Claranor pulsed light sterilization solution provides the manufacturer a cost attractive solution to ensure the ESL, with a lower TCO than conventional chemical process.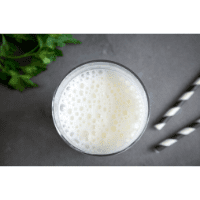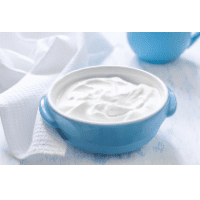 2017, 3rd dairy compagny in Greece to select Claranor Pulsed light
In 2017, this international dairy company was looking to a cost-efficient solution to decontaminate cups on their new production line of greek yogurt.
Among their large portfolio of superior taste dairy products: feta, goat cheeses, desserts, drinkable, tzatziki, greek yogurt is one of their major category, exported in many countries.
For one of their innovation, they decided with the equipment manufacturer to integrate a Claranor Pulsed light cup sterilization unit.
The packaging is a cup with a diameter of 70/110 mm.
The speed-line rate is of 9 000 cph.
In only one flash the Claranor Pulsed light equipment achieve the decontamination level requested.
Water, sensitive drinks, juice, low alcoholic beer
Claranor Pulsed light sterilization offers also to the beverages manafucturers cost-efficient solution to decontaminate:
caps of all shape and material: flat, sport, 5 gallons, screw metal cap, crown …
preform and bottle necks.
With a speed rate up to 100 000 bph!
Discover our bottling solutions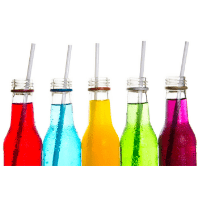 You want to know more about pulsed light sterilization or discuss one of your projects with our team?
Let's talk or plan an appointment with Europack

Europack is your privileged contact in Greece to give you all the information on our equipment units and innovations in Pulsed ligth packaging sterilization.
Europack team will provide also technical assitance and maintenance for Claranor units on the Greek market.
The technical background, but also the industrial experience of Europack's staff will provide high level of support to our customers.
More informations: www.europack.gr
Your contact: Alexandros Paraskevaidis