Time to adopt Claranor Pulsed Light decontamination on your filling line!
Claranor Pulsed Light was at the Polski Kongres Napojowy for this year's edition: "Sustainable development of the beverage industry". Anna Moutier and Grzegorz Wróblewski were pleased to introduce the innovations in packaging decontamination dedicated to this market and in particular the concept and advantages of decontamination by Pulsed Light.
Anna Moutier our polish Area Sales Manager since 12 years, and Grzegorz our representative in Poland were present. The visitors could thus discover with them our solutions of decontamination of packaging and more particularly our innovations: the new decontamination combi can & lid, the new range of machines for decontamination of caps.
Market beverage Trends in Poland are evolving with more sustainable packaging and healthier product composition. Preservative-free and with more natural ingredients, products are becoming more vulnerable to microbial contamination. Therefore, decontamination of packaging is necessary and Claranor offers a clean and sustainable solution that best protects product quality and packaging integrity.
Discover our new can and lid decontamination solution!
Cans represent a recyclable and lightweight packaging that is becoming more and more appreciated by consumers. To avoid over-pasteurization, which alters beverages and consumes a lot of water and energy, Claranor has designed an innovative, water and chemical free, cost efficient equipment! This solution allows you to protect the quality of your sensitive drinks by decontaminating the inside of the cans & their lids with Pulsed Light. It is adaptable to different can formats and has a lot of significant advantages for the companies:
Energy savings and cleantech without water or chemicals;
Compactness of the 2 machines;
Possible integration into new or existing lines (including high-speed filling lines);
Ability to reduce the thickness of the metal.
Reduced TCO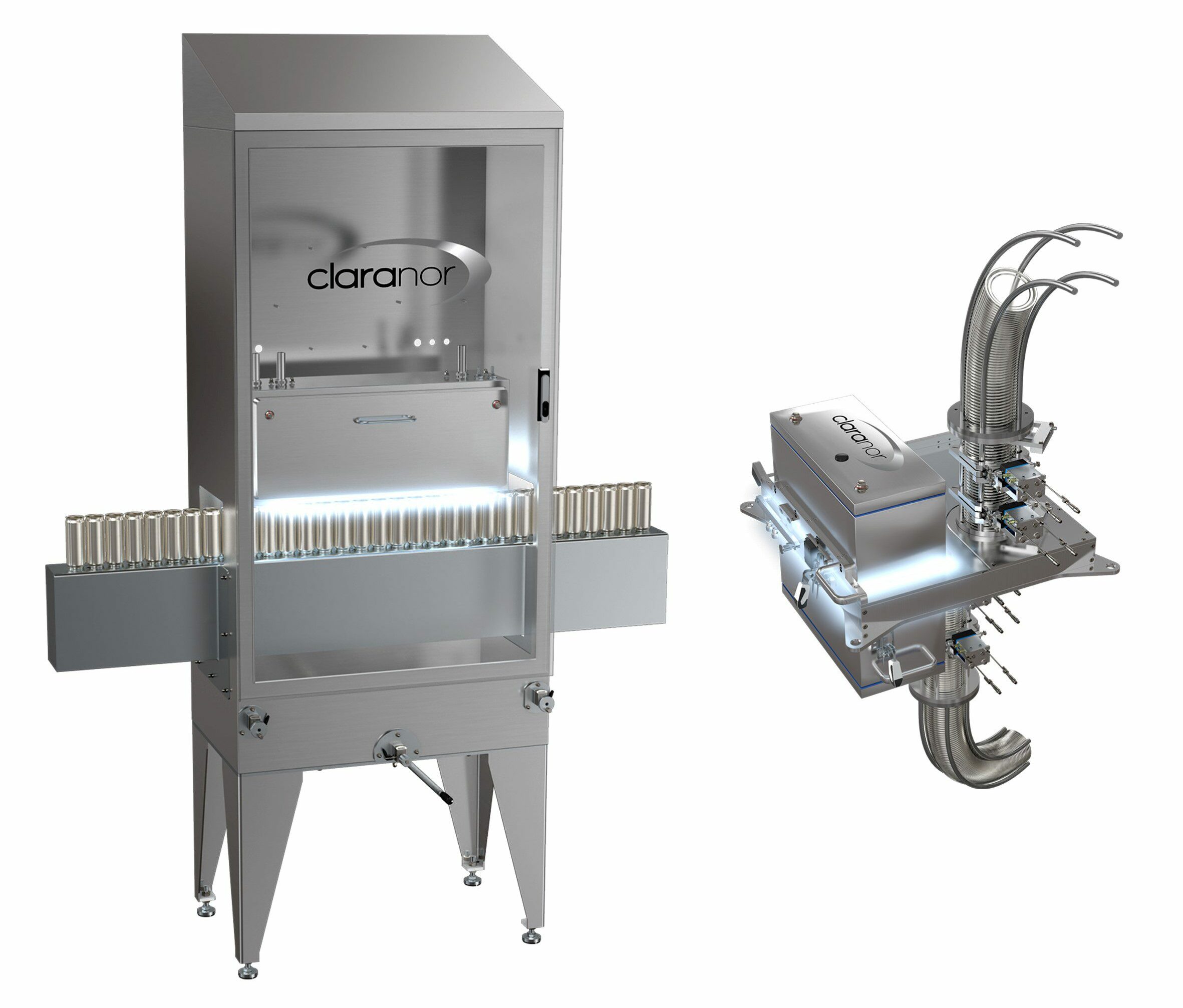 Claranor offers innovative, water and chemical free, cost efficient pulsed light decontamination solutions for the beverage industry, suitable on new or existing filling lines!
Perfect to decontaminate cap, preform neck, bottle neck, flexible pack, metal can of your sensitive beverages and liquid products.
Our new range of cap sterilizers!
The range of cap sterilizers has been fully redesigned on each critical point: hygienic design, possibility of integrating cleaning in place and mechanical interfaces that prevent any blockage, first and last cap management…
With more than 400 Claranor's Cap decontamination units installed worldwide and 20 in Poland, that allows the filling of products, from the least to the most sensitive, and several international patents in this field, our team has a valuable design expertise.
Bevarage producers can choose between few machines that offer inner decontamination or inner & outer decontamination of the cap.
INNCAP Essential, up to 18,000 bph, 3 log reduction. All the advantages of Claranor Pulsed Light at an attractive price.
INNCAP Evolution, 50,000 bph, >3-4 log
INNCAP Hispeed up to 100,000 bph, >3 log
FULLCAP, for ESL>60 days and High acid aseptic, > 5 log
INNCAP
Essential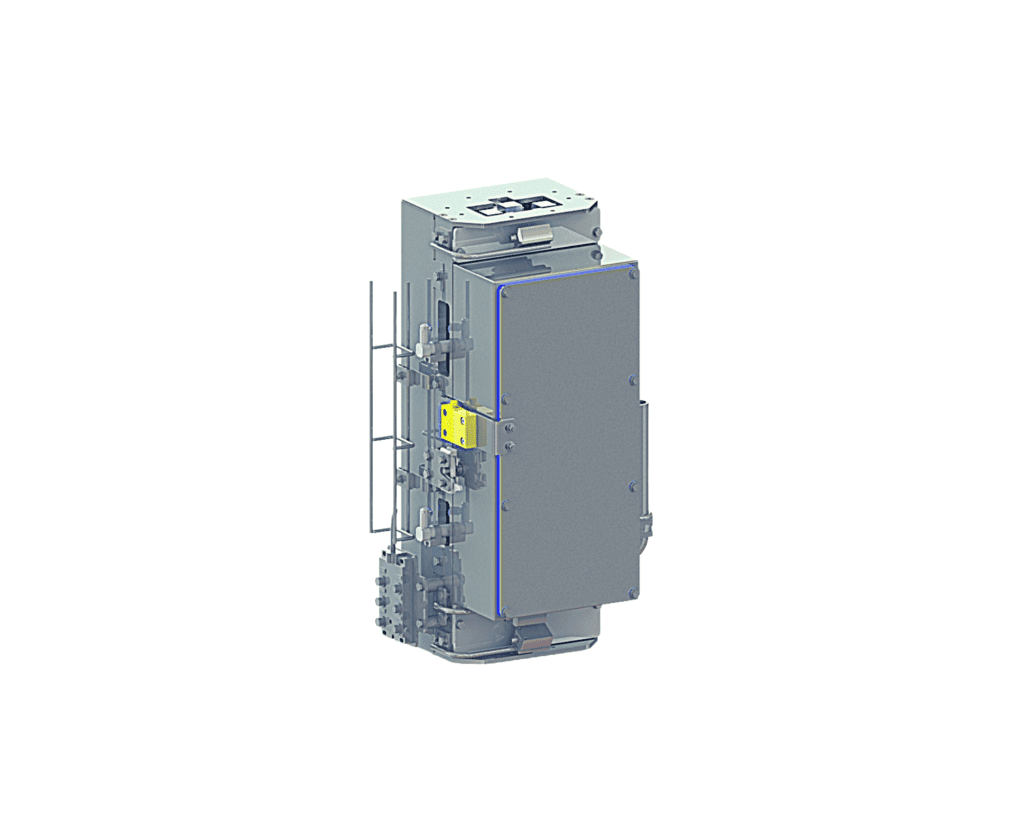 INNCAP
Evolution & Hispeed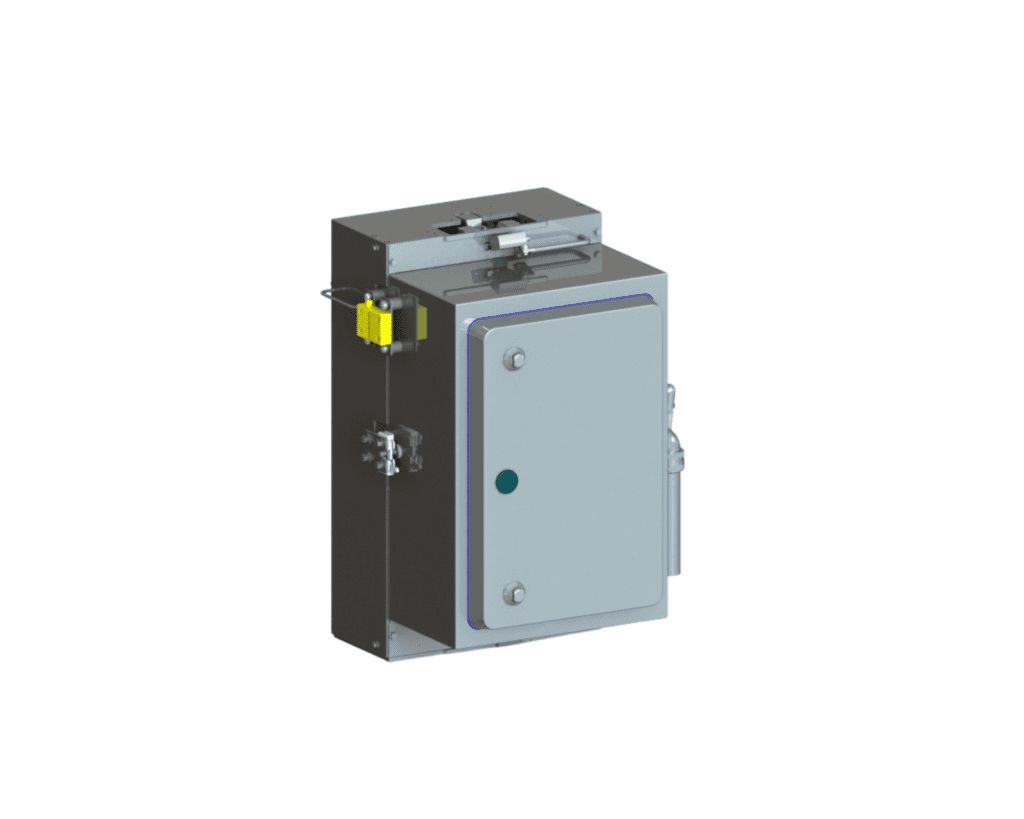 FULLCAP
Inner and outer surface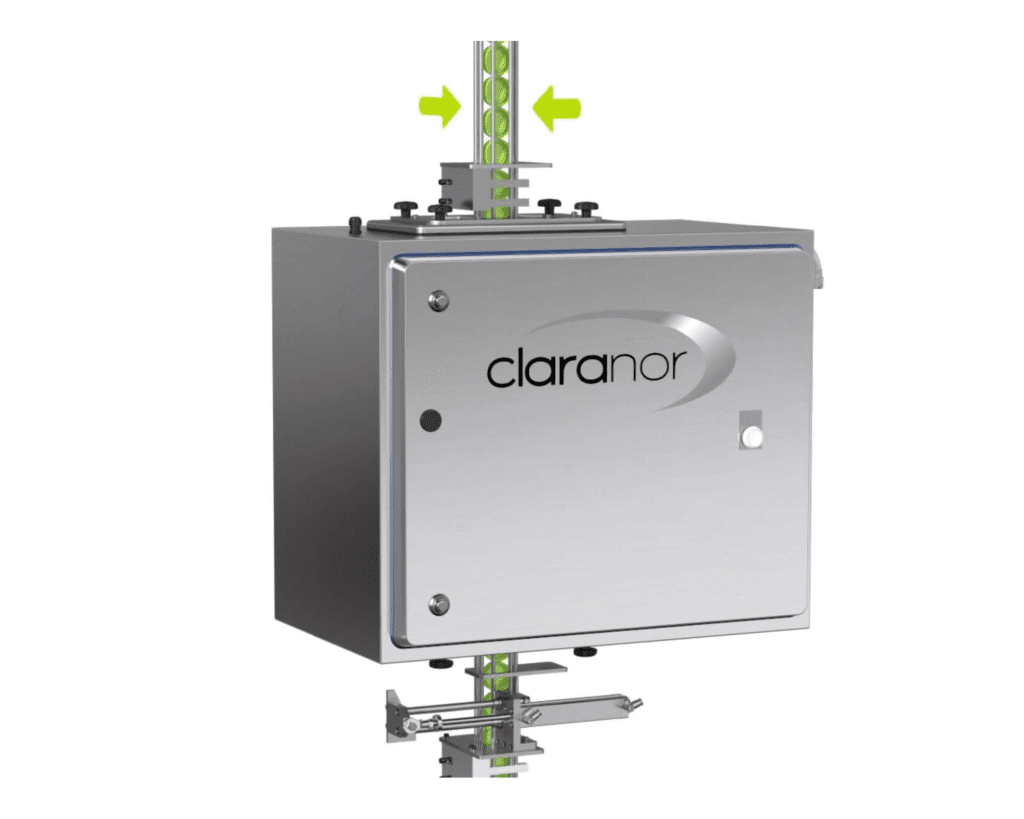 Preform & Bottle necks decontamination
Not only caps, but also preform necks, bottle necks and HDPE moil can benefit from the power of Pulsed Light.
On this application, Claranor decontaminates the interior and exterior of the preform neck or bottle neck at a high speed up to 100 000 bph. Wihout any risk of chemical residue.
Claranor sterilization unit is integrated on preform descent chute upstream the blowing step for the preform neck, on the conveyor upstream of the filler for the bottle neck, and on the conveyor upstream of the knives used to cut "carrot/lost head" of the bottle for the HDPE Neck.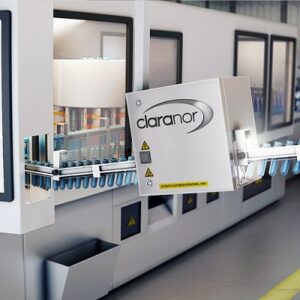 To find out more, make an appointment with our team !