Vilsa source lies in the midst of untouched nature in the German state of Lower Saxony and is several thousand years old.
"Our VILSA mineral water is a gift of nature: naturally pure, mild in flavor and with a balanced mineral profile. Untouched for millennia, it is nature's purest miracle. To ensure that this remains the case in the future, we have prioritized the protection of natural resources, and it is no coincidence that it is an integral part of our corporate philosophy and the foundation of everything we do."
To preserve the premium quality of their sensitive products during all the shelf-life, Vilsa sterilizes their closures.
Until the end of 2012, the caps decontamination treatment was done with PES.
Running costs were high, maintenance expensive and limited freedom in the choice of the closure due to the use of lubricant made necessary because of the use of caps with firm sealing.
Vilsa Brunnen was looking for a new sterilization process.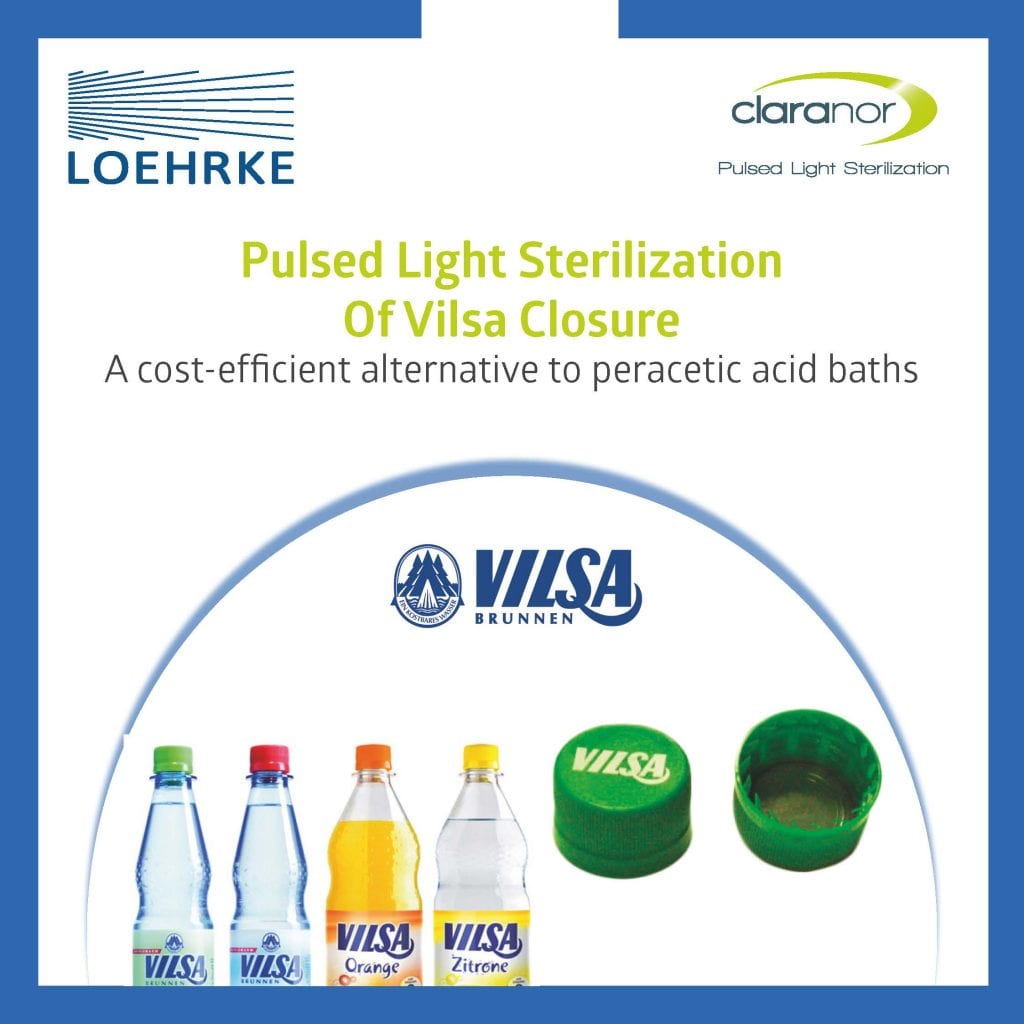 Loehrke, our exclusive distributor in Germany presented the Claranor Cap sterilizer.
Since then it's 5 filling lines that have been equipped with the Pulsed light treatment.
Main advantages highlighted:
Filling of even sensitive products without microbiological issues
(>4.3 log reduction of the A. brasiliensis, Fraunhofer Institut)
Maximum freedom in the choice of the closure supplier
No sensory impact on the product compared to Peracetic acid baths process
Yearly costs much lower than peracetic acid baths: Vilsa cost efficient alternative to peracetic acid baths
More information