ORGANIC, VEGETABLE OR GOURMET MILK: THE MARKET INNOVATES WITH MORE SENSITIVE PRODUCTS
On the ultra-fresh market, organic, vegetable and gourmet products are on the rise. These products have in common that they are more sensitive. Hygiene on the production line becomes even more critical. Sterilization of the packaging is then necessary.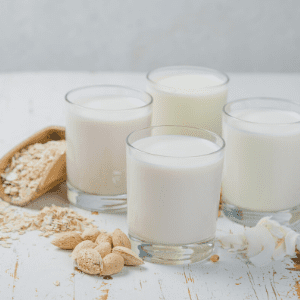 February 2018, in an organic dairy in France
It was in February 2018 that Claranor started working in France with this small dairy. This dairy manufactures organic products, high quality products and wishes to offer its consumers gourmet products of impeccable quality and freshness. The initial project was to improve hygiene on one of the dairy dessert production lines in order to be able to
launch a new product that is more profitable, but also more sensitive
and extend the shelf life. The wish for this vegetable milk product was to be able to decontaminate the packaging without chemicals.
The product is a vegetable milk and mixed fruit dessert. It is packaged in 2 different plastic cup formats – 63 x 80 mm and 63 x 95 mm, closed with aluminum lids.
The line speed is 180 cups / hour.
Claranor proposed its Puls'Combi solution: decontamination of the cup and the lid by pulsed light. Thanks to its compactness, integration was very easy.
and since then 2 new Puls'Combi Claranor have been ordered!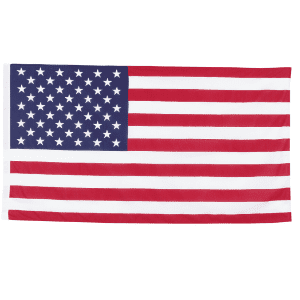 2017, in the United States and Canada in subsidiaries of a large dairy group
In the United States and Canada, Claranor was also contacted by a leading group in the dairy sector for the purpose of line renovations.
Claranor had already worked for the group in 2014 for its French subsidiary. The group was looking for
an alternative to peroxide decontamination and its drawbacks
and in particular its high operational costs.
It was in 2017, when they launched a range of gourmet fruit desserts, that we were contacted by the American subsidiary, to ensure the renovation of 2 filling lines.
The group wishing to ensure the protection of their premium product with a non-chemical and profitable solution.
The product is a dessert with milk and mixed fruits.
It is packaged in a glass jar closed with an aluminum lid.
The line speed is 36,000 cups per hour.
Claranor proposed its decontamination solution using pulsed light for the cups. The integration was made with our partner in the USA, IMS.
In 2018, the Canadian subsidiary ordered a Claranor pulsed light decontamination machine for a cup filling line.
4 different cups formats: 500, 650, 750 and 1 kg on a line with a production capacity of 14,400 cups per hour.
The expertise and support of the Claranor team throughout the project for integration into the industrial line, commitment to the level of sterilization and attractive TCO are the advantages highlighted by these customers.
You want to know more about pulsed light sterilization or discuss one of your projects with our team?