Sterilization of caps on a water bottling line
Nestlé Waters was Claranor's first historic customer, with a first installation in 2004 at Nestlé Contrex.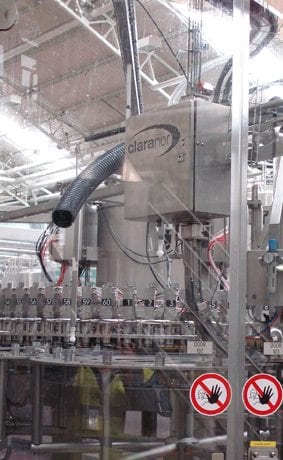 Claranor's pulsed light technology has since been deployed in a number of group factories, most of which are in emerging countries where drinking water is a critical commodity.
Two facilities are operating at the Nestlé Waters Al Manhal industrial site in Saudi Arabia
for sterilizing flat caps (line operating at 40,000 bph)
and sport-caps (line operating at 25,000 bph).
Customer testimonial
Ra'Id Khashman, Technical Director, Nestlé Waters Al Manhal
"Water is a rare and precious in our region. We must guarantee the safety of our production and the quality of our products using the most efficient technologies."
The CLARANOR pulsed light system for decontaminating caps is a reliable and effective barrier against mold and yeast which has enabled us to secure our Nestlé Pure Life water production since 2004. "
You want to know more about our solution dedicated to bottled water or discuss one of your projects?