Expo Lounges 2022 in Karlsruhe, thank you for your visit!
Michael Döscher and Christophe Riedel thank you for visiting us during the Lounges 2022 event. Throughout these few days, we were delighted to display in preview our Claranor Pulsed Light packaging decontamination innovations specifically designed for the Pharmaceutical industry.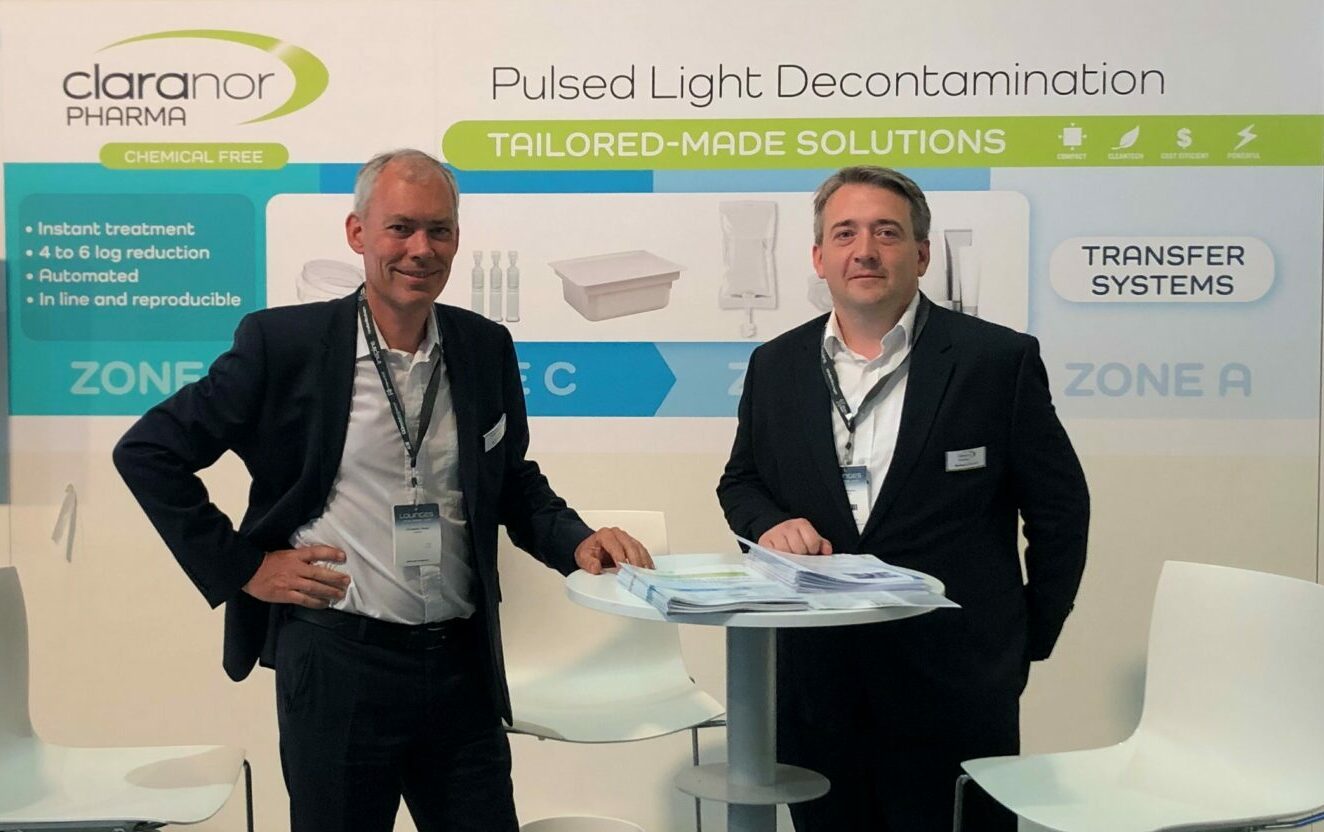 Discover Claranor Pulsed Light decontamination solutions dedicated to the Pharma industry
Just one click away to have an overview of our sterilization equipment dedicated to secondary packaging or pretreatment: Tub, foil, bag decontamination equipment, tunnel, cleanroom pass box, or tailor-made solutions
Examples to learn more about our pharma decontamination solutions!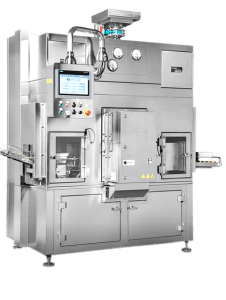 Syringe tub decontamination
developed in partnership with the equipment manufacturer Steriline
Decontamination of the 6 sides of the tray, before entering the Tyvech® opening and filling areas
Q&A: The potential of pulsed light decontamination in sterile fill-finish
"Berkshire Sterile Manufacturing's (BSM) sterility assurance
In order to create efficiency and sterility assurance in filling lines, BSM selected an isolator-based filling line to provide a much greater level of sterility assurance when compared to traditional cleanrooms and RABS. BSM will be the first company in the United States to incorporate pulsed light technology into a sterile filling line"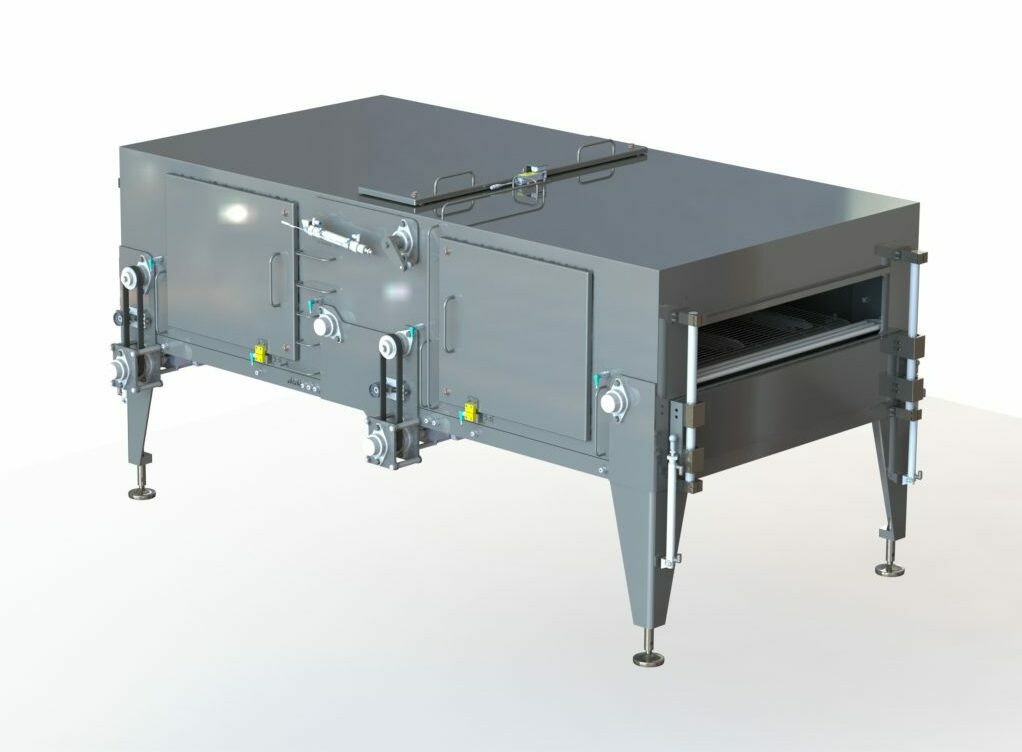 More information on our innovation, a packaging decontamination project?