Claranor offers pulsed light cap decontamination units, system reduces carbon footprint
Read the article
Claranor, the maker of chemical-free decontamination solutions for beverage manufacturers, offers ultra-clean and extended shelf life (ESL) filling lines designed to reduce a manufacturing plant's carbon footprint while also improving savings on new or existing lines, it says.
Pulsed light reduces the use of chemicals, energy and water, along with reducing carbon emissions, all without compromising profitability, the company says.
Results on microbiological tests between pulsed light and medium-pressure UVC demonstrate that pulsed light attains a higher level of decontamination and is the only dry treatment to achieve a three-log reduction on reference microorganism of VDMA – Class IV, according to the company.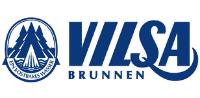 It is cheaper and as efficient as a peracetic acid (PAA) tunnel, with bottled water company Vilsa showcasing a return on investment about three years after investing in Claranor's pulsed light cap decontamination units. Additionally, the chemical-free solution ensures a mandatory level of decontamination for VDMA – Class IV beverages.
Other benefits include that :
it is a sustainable and cost-efficient approach for beverage manufacturers;
it is a water- and chemical-free treatment;
the caps have a low operating cost;
the process emits less carbon dioxide compared with chemical alternatives;
and with the ability to decontaminate as many as 100,000 bottles an hour, it combines the benefit of both high-speed treatment and high-efficiency for inline cap and preform sterilization.