Does pulsed-light packaging sterilization apply to your products?
From water to yoghurt, juices or beer, pulsed-light packaging sterilization is suitable for a wide range of products.
BEVERAGES MARKET
Pulsed light is already used by majors players in the beverages market as an efficient and reliable solution for the packaging sterilization on: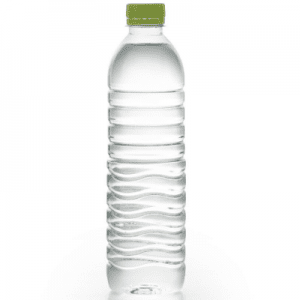 Bottled water: to reduce or remove ozone;
Sensitive drinks: to sterilize without chemicals or water;
Still drinks: to reduce the amount of preservatives;
Hot-filled drinks: to simplify the process and to lighten the preform (eliminate the need to turn the bottles upside down to ensure cap decontamination by heat);
Carbonated drinks and wine: to maintain the stability when carbonation or alcohol levels are not sufficient and to maintain the quality and taste of the product (no residue).
DAIRY MARKET
Fresh dairy products are sensitive environments which are subject to microbiological spoilage which prompts packers to decontaminate the packaging before filling.
Claranor offers in-line sterilization equipment for cups, caps and aluminum lids used in the processed dairy product packaging process on ultra-clean or ESL lines. The equipment is suitable for linear or rotary fillers.
The in-line technology fully complies with shelf life requirements for chilled products, and:
there is no risk of chemical residue in the packaging;
there is no need for outside treatment as required for gamma irradiation.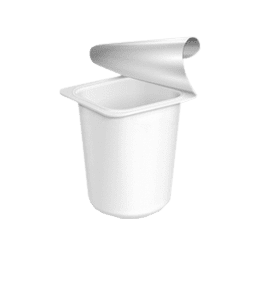 Claranor, chosen by Producer leaders
Claranor's solutions have been selected by major companies and leading equipment manufacturers worldwide for a wide range of beverages and dairy products: water, juice, beer, desserts, yogurts, organic dairy products, drinking yogurts, low-fat margarine, cottage cheese…
Claranor, high levels of decontamination, a commitment to microbiological results
Claranor designs equipment for the sterilization of caps, preforms, jars, and lids used in the beverage and dairy products markets. Our equipment is capable of reaching the levels of decontamination required by producers while maintaining production rates: up to 90,000 bottles/hour, up to 60 shots/min.
High levels of decontamination can be achieved (from 3 logs to 5 logs on bacteria and molds). Decontamination reduction is certified by an external Fraunhofer laboratory. A full range of results is already available.
Claranor, already more than 420 machines in operation worldwide on all types of packaging
Caps and cups of all shapes and sizes can be processed, ranging from flat caps, sports caps, and 5-gallon caps to yogurt cups, PLA cups, buckets, and pails. Read our article on cap and cup packaging.