Claranor Pulsed Light decontamination in Australia
Since 2014, Claranor has been active in Australia and New Zealand. And this, mainly in the bottling industry, especially on liquid dairy, water, and other sensitive drinks. To date, we already have 8 of them!
Australia's largest manufacturing sector remains the food and beverages industry which represent 18% of the total Australian manufacturing turnover generating not less than $50 billion dollars per year.
Australian consumption is becoming increasingly health-oriented
Australians and New Zealanders are more careful about what they consume, this is due to the increasing desire to influence their health and wellbeing. Indeed, as a study by ADM Australia shows 31% of Australian consumers buy more items adapted to their health. Thanks to this, new opportunities are created for nutrient-rich products which have multiple functional health benefits such as mood improvement and immune system support.
Australia is an early leader in the alternative dairy category, as well as in plant-based nutrition. It is therefore expanding to include other forms such as yoghurt, ice cream, butter, spreads and creams. To stand out in the dairy aisle, on the Australian and New Zealand market, products must provide more protein than traditional dairy products and have a nutrition label enriched with vitamins and minerals or functional ingredients such as probiotics.
All those products more natural, organic and preservative free are more sensitive. Therefore their packaging need to be decontaminated to avoid any risks of microbiological contamination. Claranor, offering chemical free and cost-efficient solutions to decontaminate cap and preform necks, has been chosen by Australian manufacturers.

Want to know more about pulsed light sterilization?
Contact our local partner, David Perryman at Icon Equipment, they will answer all your questions.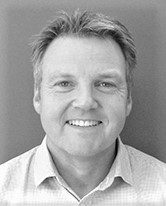 Claranor decontamination equipment dedicated to the dairy market and plant-based alternatives
Australian dairy industry is one of the largest. Indeed, with a production of approximately $8.8 billion liters of milk in 2018-2019 and as many as 46,000 people employed, it is the fourth largest industry generating $4.4 billion in farm gate value. (source: Australian Government)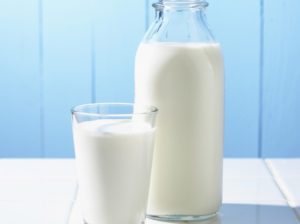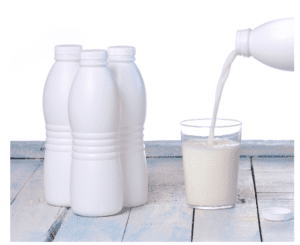 Since 2014, on the Australian dairy market, 5 Claranor cap sterilization solutions have been installed.
The first Claranor pulsed light decontamination solution for caps on the dairy market in Australia was installed in 2014, along with another, on a new filling line at a rate of 20,000 cph.
In 2016, 3 equipment units were installed and integrated by Serac on 2 new lines to also decontaminate plastic closures for a famous Australian dairy manufacturer. The output of these 2 new lines is 18,000 cph. The surface to decontaminate is the internal side of the cap, the surface in contact with the product.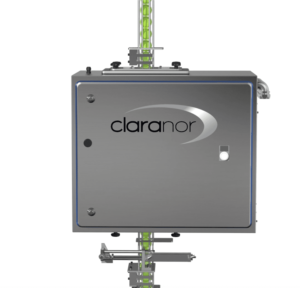 Pack Decontamination for water and sensitive drinks
Mineral and spring bottled water offers multiple health benefits. Thanks to rising health awareness in Australia, there is an increasing bottled water consumption. In fact, the average per capita consumption of bottled water in Australia was 30.8 litres in 2017. And, 28.3% of the population consumed bottled water. This market is expected to grow by 4.59% (CAGR 2021-2026) (source: Statista)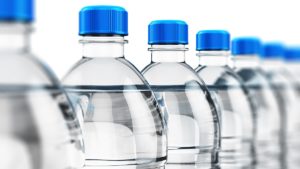 On the water market, the first piece of equipment that Claranor integrated in Australia was for a famous manufacturer of mineral water, in 2014. A cap decontamination unit was installed on a retrofitted line. The unit decontaminates 34mm*18mm and 32mm*33mm plastic flat and sports caps with a speed rate of 40,000 cph.
A few months later, the second piece of equipment, also for flat and sport caps, on a water filling line was integrated by our partner for a renowned company. This line runs at a speed of 42,000 cph. A level of 3 log reduction on A brasiliensis was requested by the client specifications.
In 2018, a Claranor pulsed light cap sterilization solution has been integrated on a brand new juice and sensitive drinks filling line. The equipment sterilizes flat plastic caps at a speed of 8,000 bph; for a 3 log reduction on A brasiliensis.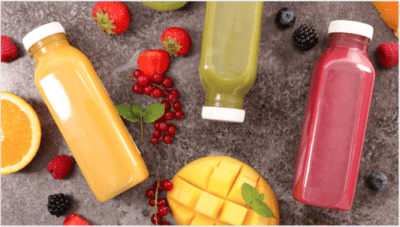 Claranor offers decontamination solution adapted to the needs of your filling line. Cap and preform neck sterilization machines on low, medium or high speed filling lines(up to 100 000 bph); cup and foil (up to 60 strokes/minutes). Recently, Claranor designed decontamination solutions for flexible packaging, metal can and lid dedicated to infant milk and sweet condensed milk.
Discover our solution dedicated to the packaging sterilization for food and beverages.
ICON EQUIPMENT, OUR PARTNER IN AUSTRALIA AND NEW ZEALAND
David Perryman and his team will give you all the information about our equipment and innovations in the field of packaging sterilization by pulsed light. Thanks to their expertise in the microbiological contamination risks the food industry, they will be able to advise you in the best possible way.
Icon Equipment is available on-site for commissioning and preventive and mandatory maintenance. They will support you during the entire lifetime of your Claranor sterilization equipment.