Cups sterilization:
In 2012, the German organic dairy dessert manufacturer decided to install a Claranor pulsed light unit for online sterilization of cups
Weissenhorner Molkerei is a German manufacturer of high quality dairy preparations, specializing in organic products.
The Claranor equipment was installed by the equipment supplier of the Waldner line operating on 4 tracks at 12,000 cups / hour.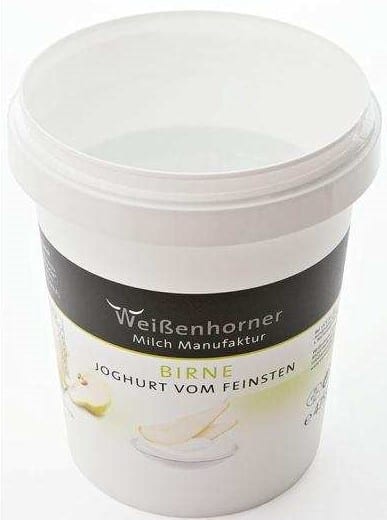 Product: organic dairy product
Shelf life: 60 days for acid products,
50 days for neutral products
Packaging: PP 250 and 500g caps
Line: Waldner, 4 tracks, 12,000 caps / hour
Microbiological issue: risk of mold
The Claranor solution was preferred to the use of hydrogen peroxide for its advantages in terms of cost, practicality, safety for operators.
You want more information about our sterilization solutions dedicated to the dairy market or you want to discuss one of your project?