Come and discover our innovations for the dairy industry!
Claranor is pleased to be at the 25th edition of the CFIA, gathering suppliers of the food industry, on March 8, 9, and 10, 2022, in Rennes. It will be an opportunity for our team to present our pulsed light decontamination machines, as well as our new partnerships dedicated to the dairy and vegetal milk industries; dairy or plant-based products in cups, in bottles, flexible packaging and infant milk powder.
Enjoy this privileged moment, in the heart of the Geppia village, to discuss with our team. For this edition, Anna Moutier, Christophe Riedel, and Anthony Hereng will be happy to welcome you.
Innovative partnerships for even more efficient industrial solutions!
Claranor and Primoreels join their forces to offer a lidding system that saves on packaging and makes decontamination safer and easier
Designed to facilitate line renovations, the benefits for manufacturers are numerous:
Productivity gains,
Quality lids, recyclable with the cup!
Significant reduction in packaging and over-packaging,
Improved hygiene and food safety
On this last point, Primoreels offers its customers a turnkey solution. By integrating the Claranor Pulsed Light on its lids sealing machine, they have designed an optimal solution for the dairy and vegetal milk industries to protect against microbiological contamination by moulds.
Economical and ecological, the equipment will be presented to you as a preview by our team during the exhibition.More information on Primoreels

R. Laurent, the leading manufacturer of infant milk packaging equipment, natively integrates Claranor decontamination solutions.
The aim of this partnership is, on the one hand, to offer infant milk producers a simple and effective global solution to decontaminate, handle, and ensure the fitting of all types of infant milk closures (with or without a scoop cap). And on the other hand, to provide an efficient solution that enables them to meet the new specifications, which are increasingly demanding in terms of safety and sanitary quality, particularly for export to certain countries such as China.
More info on R. Laurent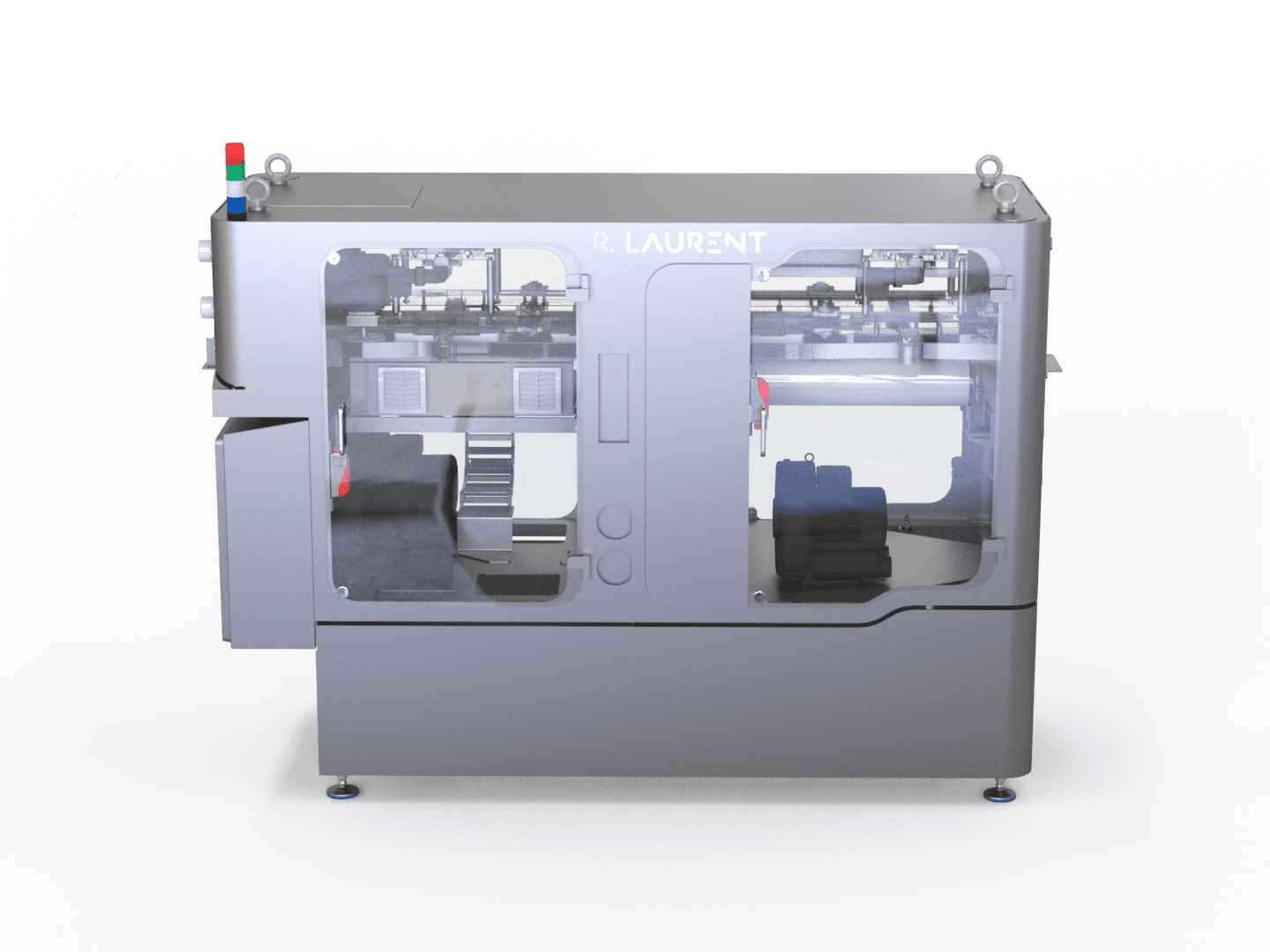 Successful partnership with Thimonnier for Doypack® packaging of dairy products!
The Thimonnier SF102 Ultra Clean is a filling and closing machine for fresh and pasteurized dairy products. The use of pre-formed pouches with filling through the cap offers manufacturers great flexibility. Claranor technology is integrated into the line, with two compact modules that provide pulsed light decontamination of the spout and cap, without the use of chemicals and with very low energy consumption. Claranor decontamination and sterile air packaging ensure enhanced food safety and longer shelf life, from 10 to 60 days depending on the product.
The first line is currently being commissioned internationally by one of the largest contract packers.
Our customer's requirement was to find an alternative to the purchase of an aseptic line, which is expensive and highly complex while benefiting from the advantages of an ultra-clean filling.
The filling is done cold, to protect the organoleptic qualities of the product.
Similarly, decontamination was required without chemicals and under sterile air, to respect the integrity of the product and avoid all risks of chemical residues.
For more information on our collaboration, meet our team and the Thimonnier team in the heart of the Geppia village, on our adjoining stands.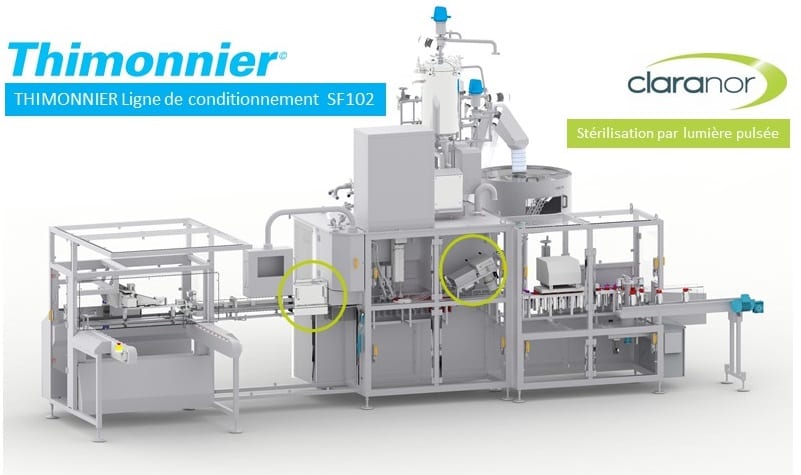 To find out more, make an appointment with our team today!