Claranor decontamination solution for dairy and beverages packaging!
Claranor Pulsed Light will be at PackExpo 2022 , the world's largest packaging trade show, in Chicago, Illinois USA from October 23 – 26, 2022.
On this occasion, we will have the opportunity to present our range of CAP DECONTAMINATION MACHINES dedicated to dairy and plant-based industries for the filling of products up to ESL 120 days.
Visitors will also have the opportunity to participate to a live demo of our INNOVATIVE LIDDING SOLUTION developped in partnership with Primoreels. This solution allows higher productivity, material savings and high level of hygiene.
And, for the craft beer industry, our team will present our brand new solution allowing the DECONTAMINATION OF METAL CANS & LIDS. This solution gives brewers the opportunity to protect the quality of their product even if unpasteurized.
Claranor invites you for free to PACK EXPO 2022, use our Comp Code: 26K27 – Register now!
Christophe, Anthony, John from IMS and Henrik from Primoreels will be pleased to welcome you. Take this opportunity to discover our equipment, our technology and discuss with our team!
Booth 5474
Primoreels & Claranor : Sustainability and Energy Savings for your filling line!
PackExpo is the perfect opportunity for you to discover the advantages of Primoreels lidding system combined with Claranor Pulsed Light cup and lid decontamination.
After more than 100 cup decontamination equipment units installed on FS lines all around the world; Claranor, together with Primoreels, is now able to retrofit the lid station with a sustainable and economical solution. Indeed, they offer an easy and clean lidding system that saves packaging and makes decontamination safer and easier.
The integration of the Claranor module on the line to decontaminate cups and the Primoreels lids offers a high level of hygiene, with less manipulation and 3 to 4 log reduction on moulds and bacteria. This solution also enhance productivity thanks to the innovative system of the Primoreels precut lids that are delivered on reels, which save the continuous check and refill of lids magazine.
In addition, the reels system allows the use of very thin films and the Primoreels patented optimal layout reduces film consumption and overpacking. Claranor Pulsed Light lid decontamination, as a non-thermal treatment is very well adapted to respect the thinnest films. This results in significant material savings.
Our new range of cap sterilizers!
Claranor brings a fully redesigned range of cap sterilizers to beverage producers, that allows the filling of products, from the least to the most sensitive.
With more than 400 Claranor's Cap decontamination units installed and several international patents in this field, our team has a valuable design expertise. The new range addresses each critical point: hygienic design, the possibility of integrating cleaning in place and mechanical interfaces that prevent any blockage, first and last cap management…
Depending on the client request, Claranor offers inner decontamination or inner & outer decontamination of the cap.
INNCAP Essential, up to 18,000 bph, 3 log reduction. All the advantages of Claranor Pulsed Light at an attractive price.
INNCAP Evolution & Hispeed, up to 100,000 bph, >3-4 log,
FULLCAP, ESL up to 120 days and High acid aseptic, 4-5 log.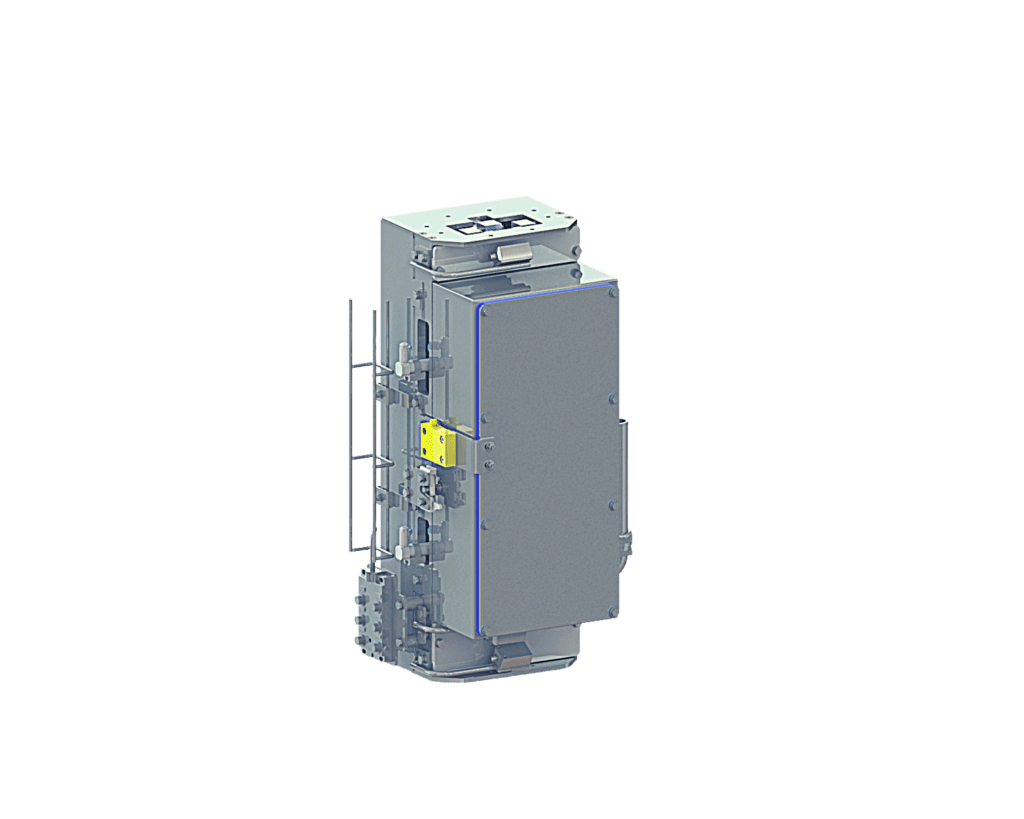 INNCAP
Evolution & Hispeed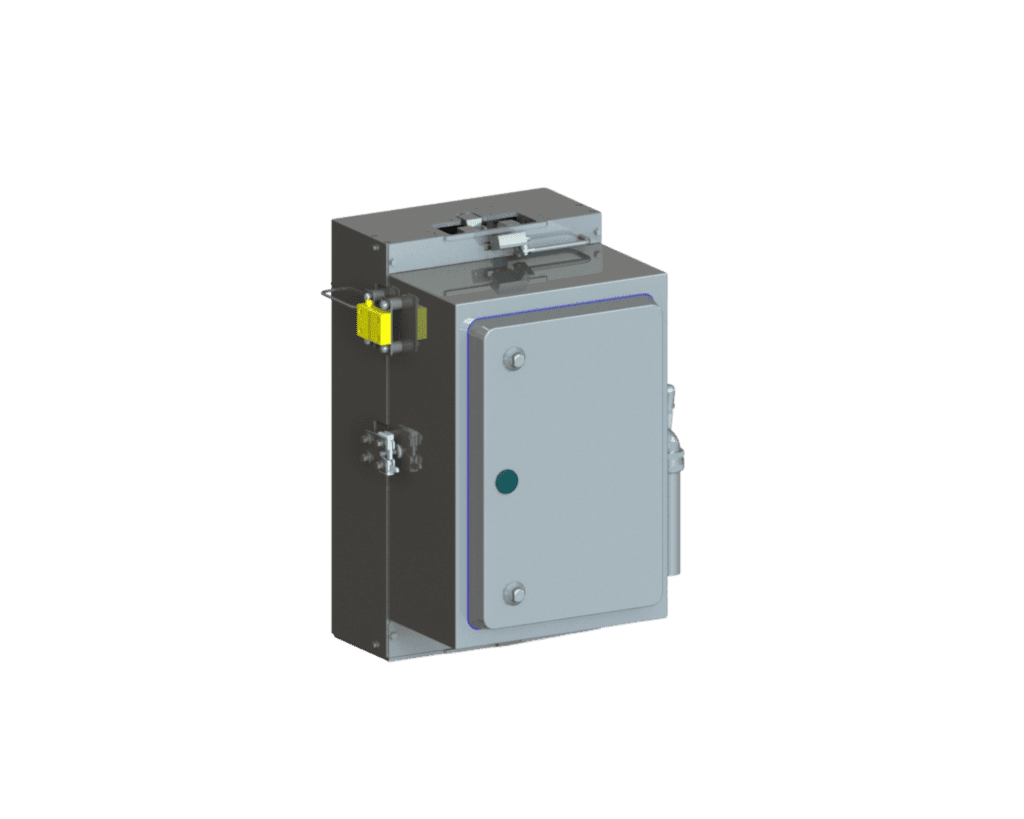 FULL CAP
ESL up to 120 days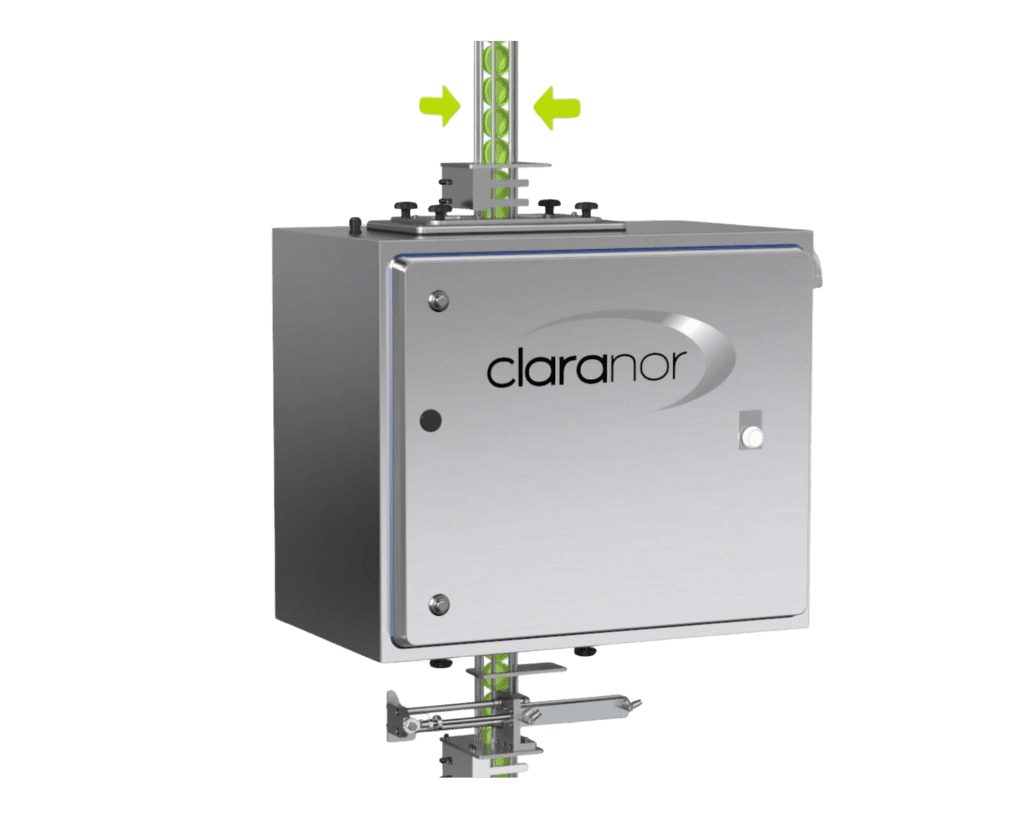 Metal can & lid decontamination for craft brewers!
Claranor offers a Pulsed light decontamination solution for can, can end and lid up to 500 ml, adapted to Ultra-Clean Line without pasteurization tunnel.
Indeed, producing without pasteurization makes the beer more vulnerable to microbiological contamination. The decontamination of the can and lid is then an efficient solution to prevent those risks. Claranor Pulsed light offers an efficient & energy savings solution.
Let's discover it with our team!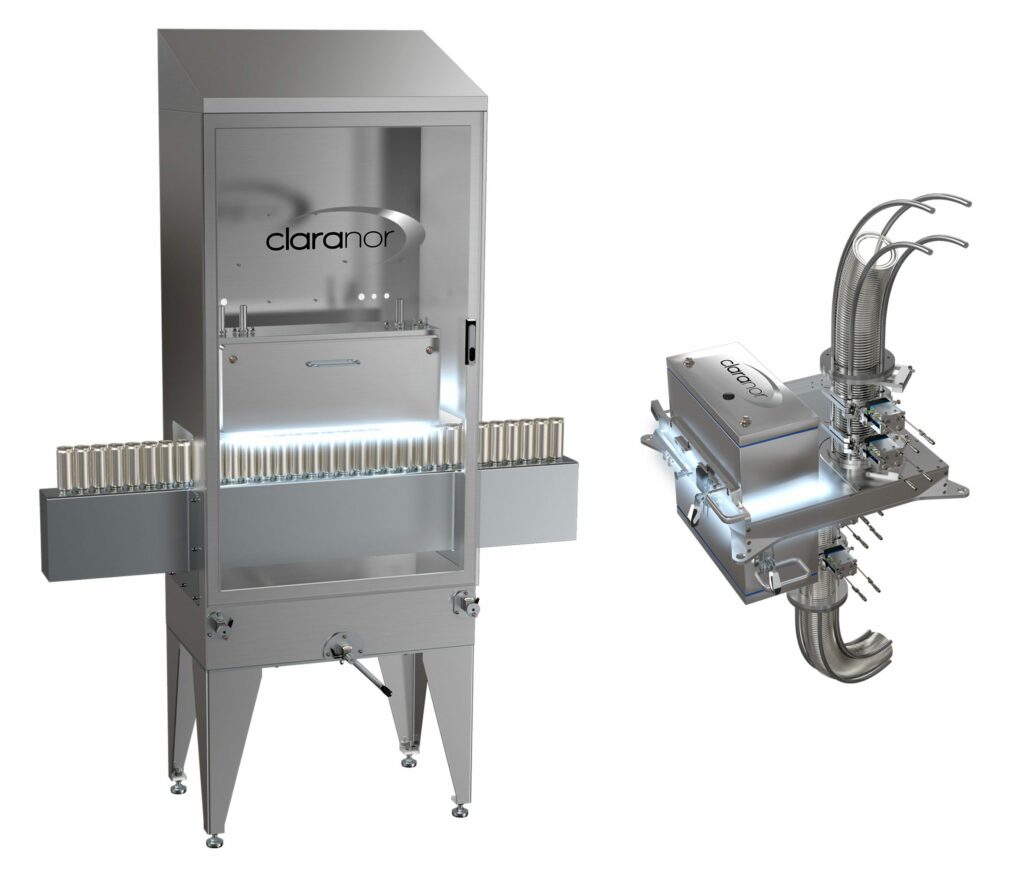 To find out more, make an appointment with our team !