Functional drinks aseptic filling: Aptar and Claranor partnership
Aptar Food + Beverage, a global leader in dispensing solutions for more than 30 years, is pleased to announce a technical collaboration with Claranor, the world leader in Pulsed Light packaging sterilization. This synergy highlights the benefits of the FULLCAP® sterilization solution with the Uno sport cap family in polypropylene (PP) material, specifically adapted for use with functional beverages.
Functional beverages containing vitamins and minerals, boosting energy and helping the recovery, capped with the most advanced sports closures, require a specific sterilization process that Claranor provides.
Claranor FULLCAP PULSED LIGHT STERILIZATION
Claranor's FULLCAP® Pulsed Light sterilization solution goes through the closure, allowing sterilization under the cap, where chemicals cannot go or could be trapped.
Claranor equipment is compact, (600mm high), it provides an instant treatment and can be used on speed lines up to 60,000 bph with no chemical nor residue.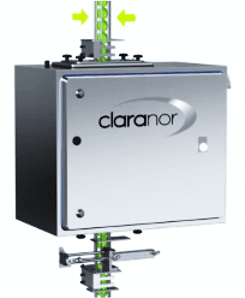 This solution provides ultimate inner and outer decontamination when applied to Aptar's Uno PP sport closure family in the translucent material version. With its non-chemical and non-thermal treatment, it respects the integrity of the packaging and the product inside.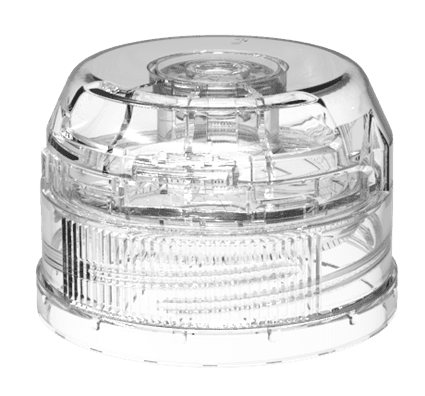 Aptar Uno sport cap is a one-piece design, made with mono-material for improved recyclability. Its active hinge provides a comfortable, one-hand opening and closing, and the 28mm version is tethered to the bottle helping to improve the closures' recyclability rates and contribute to a more circular economy.
Uno is suitable for dry aseptic filling and approved by Claranor FULLCAP®
Uno is suitable for dry aseptic filling and approved by Claranor FULLCAP® sterilization with pulsed light. This closure is available in 1881, 38mm 2S and 3S neck finishes. The development of Uno, and its ability to be sterilized with pulsed light was driven by the continuous growth of aseptically processed, shelf stable beverages, such as preservative-free functional drinks.
About Aptar Food + Beverage

Aptar Food + Beverage is part of Aptar Group, Inc., a global leader in the design and manufacturing of a broad range of drug delivery, consumer product dispensing and active material solutions. Aptar's innovative solutions and services serve a variety of end markets including pharmaceutical, beauty, personal care, home, food and beverage. Using insights, proprietary design, engineering and science to create dispensing, dosing and protective packaging technologies for many of the world's leading brands, Aptar in turn makes a meaningful difference in the lives, looks, health and homes of millions of patients and consumers around the world. Aptar is headquartered in Crystal Lake, Illinois and has 13,000 dedicated employees in 20 countries.
If you need additional information,
or if you have a project on sensitive beverages you want to discuss