Innovative solutions for powdered products decontamination!
Powdered products have a very low moisture content and therefore are considered to have a low risk of contamination. However, it is recognized that microorganisms present at low moisture content can survive for long periods of time. Yet, they are often not treated properly and some decontamination technologies can have an impact on the product properties.
Claranor and Praxens have teamed up to help companies identify new, effective, and promising methods of powder decontamination, Pulsed light, and UV treatment.
Powders, a fast growing market
Already well established in the food industry, the powder market is being reinvented to be more in line with the expectations and challenges of today's society by innovating in a more responsible way.Powdered products are now part of our daily life in food, beverage, cosmetics and hygiene. Being less bulky and heavy, they are more environmentally friendly.
To meet this demand and in line with their respective fields of expertise, Praxens and Claranor wish to provide manufacturers with specific support, including advice, tests and analyses on decontamination of powdered products using Pulsed Light or UV.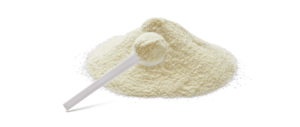 Decontamination of food powders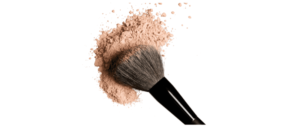 Decontamination of cosmetic powders
CLARANOR PULSED LIGHT AND UV,
TWO PROMISING SOLUTIONS
Thanks to their dehydrated nature, the powders do not suffer from contamination, except when they are reused in a wet environment. Decontamination is then necessary. To date, the existing treatments do not give complete satisfaction to the manufacturers. Indeed, heat-based technologies generate losses of nutritional or organoleptic properties and high energy costs.
Pulsed light or UV treatments allow cold decontamination of spores and moulds. They offer the assurance of a preserved product quality.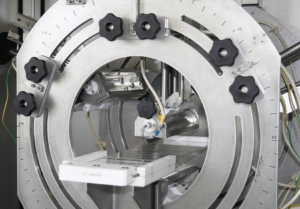 It is in this context that Praxens, in collaboration with Claranor, offers a static and dynamic test platform to help manufacturers develop an effective decontamination solution.
PRAXENS, A TECHNOLOGICAL PLATFORM
TO SUPPORT INNOVATION
For more than 30 years, Praxens has been supporting companies of all sizes in their innovation projects. Formerly known as Agro-Hall, the technological resource center mainly supported structures from the agri-food sector. Its development with new technical skills and technological tools allows it to respond to projects in other fields of activity such as cosmetics, pharmaceuticals, and health.

PRAXENS has several laboratories and technological halls as well as pilots that enable it to carry out decontamination treatment experiments on various matrices (food, cosmetics, etc.) and with different technologies. They are also equipped with a level 2 laboratory to evaluate the microbial growth of germs from various food and other products.
A COLLABORATION FOR POWDER TREATMENT DEDICATED TO MANUFACTURERS
In the treatment of powders, the first tests carried out demonstrated that Pulsed Light or UV could be very effective decontamination methods. Indeed, they are particularly interesting for their high level of instantaneous efficiency but also for their economic and ecological aspect. They benefit from low energy consumption and operate without water or chemicals.
In order to testify about their performance in a neutral way, Praxens has, in addition to Claranor equipment, several decontamination technologies and can propose comparative studies.
With this partnership, manufacturers benefit from an impartial advisor, the ability to carry out technological trials, know-how in food or cosmetic formulation, and support and analysis in the field of microbiology, nutrition, and quality.