You're in an innovation or explorative phase
You want to test the Pulsed light efficiency on different applications
Our laboratory equipment
reproduce in static phase the operating parameters of Claranor industrial machines.
For 10 years Claranor has been developing pulsed light sterilization solutions specifically dedicated to packaging, in the food industry and more recently in the pharmaceutical and cosmetic sectors.
The application of pulsed light technology is however possible for all surfaces. ClaranorPulsed light has also been tested as a surface decontamination technology on food – bread products, meat and seafood products, fruit and vegetables, clear liquids, prostheses … with very promising results.
Static equipment
Test in static phase of any ingredient, packaging, material
The unit consists of an electrical cabinet,
incorporating a Claranor pulsed light sterilization module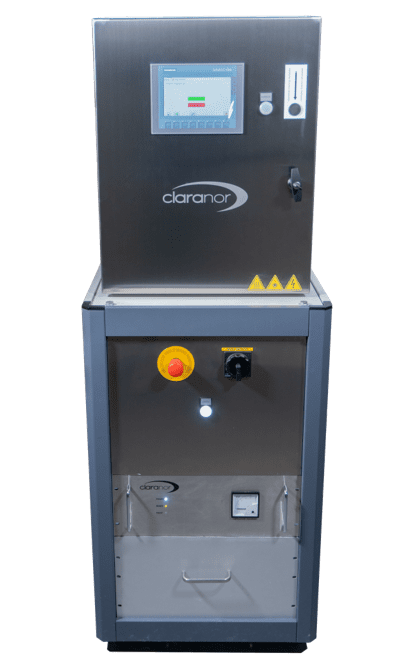 Flash triggers manually or in sequence
The machine can be equipped with a reflector with 1 or more lamps according to your specifications
Instant treatment (no heating time): the operator installs the sample to be treated, triggers the flash or series of flashes and collects the sample.
Non-thermal, it respects the treated sample
Dimensions : H 675 mm x L 600 x W 600, weight: 50 kg, IP 20