Just click on the pictures of the machine to download the data sheet
Cup & Lid decontamination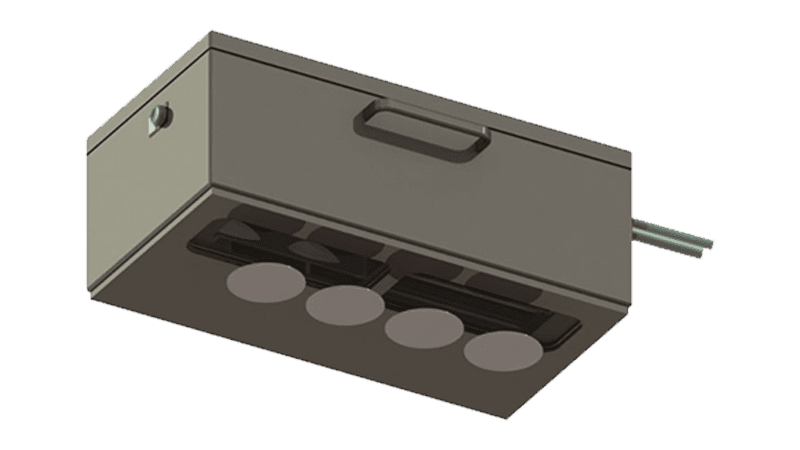 Respect the integrity of the lid
& sealing properties
Claranor decontaminates the lids (all materials and formats) by an instant process, up to 60 strokes / minutes.
Non thermal process, it respects the sealing properties and the integrity of the lid : no deterioration, no shricking effect. Moreover, there is no risk of chemical residue.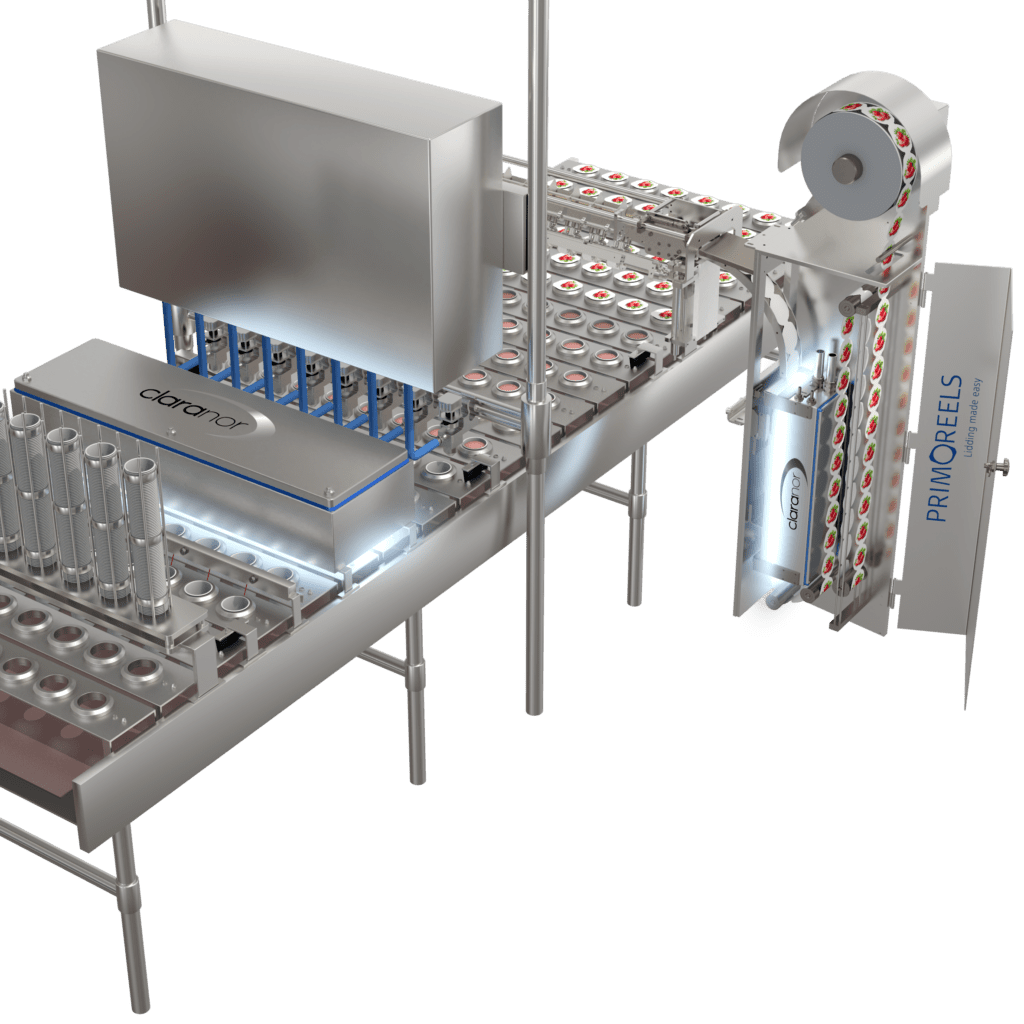 Enhance productivity and hygiene with Primoreels!
Primoreels and Claranor join forces to offer an easy and clean lidding system that allows energy and packaging savings. Moreover, it also makes chemical free decontamination safer and easier.
The reel principle allows the use of very thin films and the patended layout reduces film consumption.
Cap & Preform decontamination
Can decontamination
Craft Beer is often unpasteurized, making it more vulnerable to microbiological contamination.
Therefore, Claranor has designed a new equipment achieving a Log 3 reduction (yeast and mold, bacteria) and allowing the decontamination of can and lid to prevent this risk.
A one-page summary of our microbiological test results
More information about our machines, our services,
a project to quote?