EQUIPMENT FOR TRANSFERRING GOODS BETWEEN DIFFERENT HYGIENE LEVEL AREAS
INFANT FORMULA, MILK POWDER, SENSITIVE POWDERED FOOD & DRINKS
Decontamination rate :
> 3 log reduction on E.coli or C.sakazakii on flat surfaces of the bag
DECONTAMINATION TUNNEL
The treatment, dry and chemical-free, prevents cross-contamination.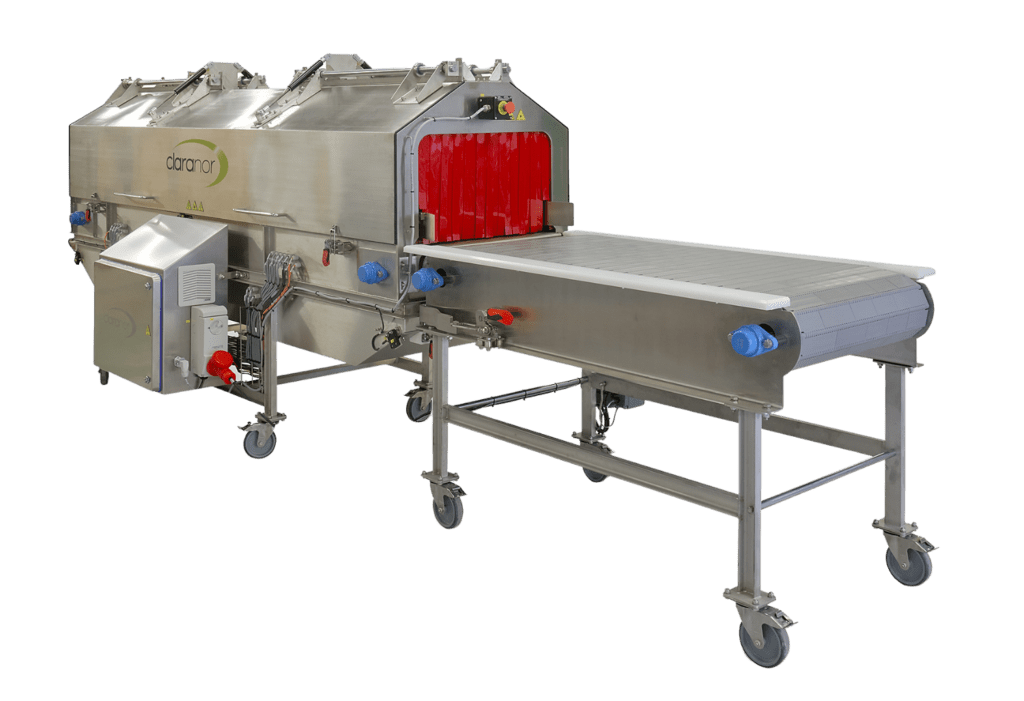 Up to 120 bags/h
The sanitization tunnel allows decontamination of bulk packaging
moving from medium to high care production area.
Hygienic design
Respects product integrity
Operator friendly, easy to operate, clean, and maintain
To be installed at the interface of 2 different hygiene levels room
Options: inlet/outlet conveyor, dedusting prior to treatment, panel screen/HMI on both sides
Dimension: LENGTH (without conveyor): 2 650mm, WIDTH: 1 250mm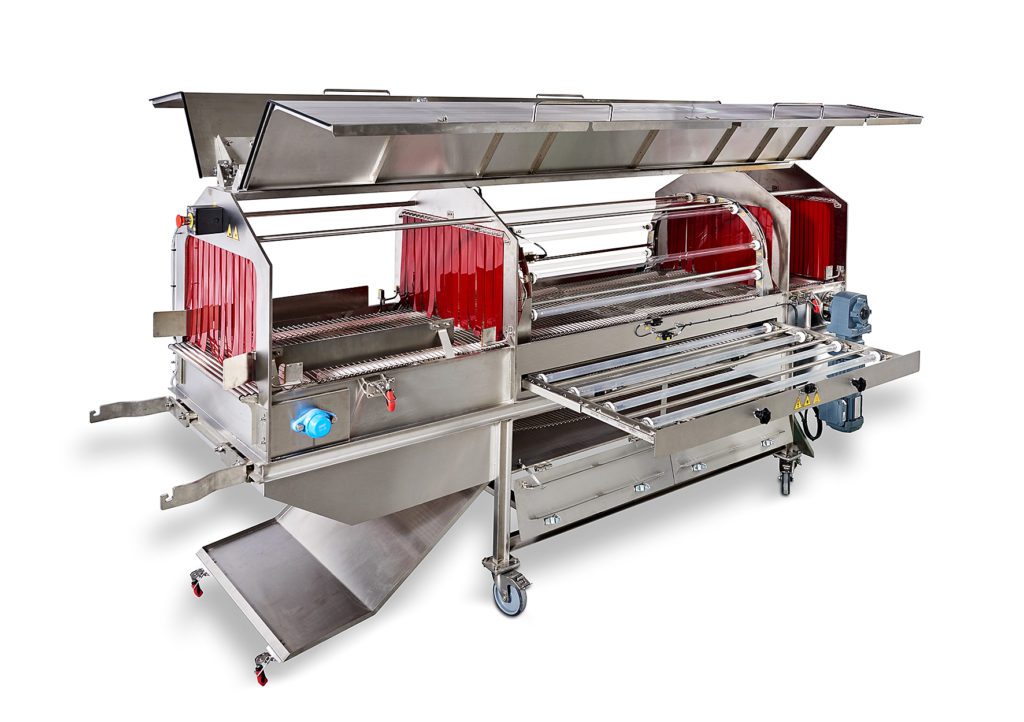 Maxi bag to be treated:
550 mm width, 900 mm long et 400 mm height
Easy operation: synchronization with the production line
Quick accesses for cleaning
Low maintenance and ergonomics access for lamps change
Claranor design and engineering expertise allow you to benefit from a standard equipment tailored according to your specifications.
Claranor services provide you with full support: microbiological validation, commissioning, training, preventive and corrective maintenance.
BEST-IN-CLASS QUALITY AND SAFETY SOLUTIONS